Oil Change Service & Coupons in Boonville, MO
Chrysler Dodge Jeep Ram Oil Change Service & Coupons in Boonville, MO
Clean, regularly changed oil is vital to the performance and lifespan of your engine and its components. Our Mopar® service experts at W-K Chrysler Dodge Jeep Ram in Boonville, MO, provide complete oil change services for Chrysler, Dodge, Jeep, and Ram models whether your vehicle requires full-synthetic, semi-synthetic, or conventional oil. We complete oil changes using the factory-recommended oil and filters best suited for your specific model. Visit our service department to learn more about the services offered for Chrysler, Dodge, Jeep, and Ram vehicles.
If you have any questions or would like to schedule an oil change, our service team can assist when you call us at (660) 212-4514. You may also schedule service online at your convenience.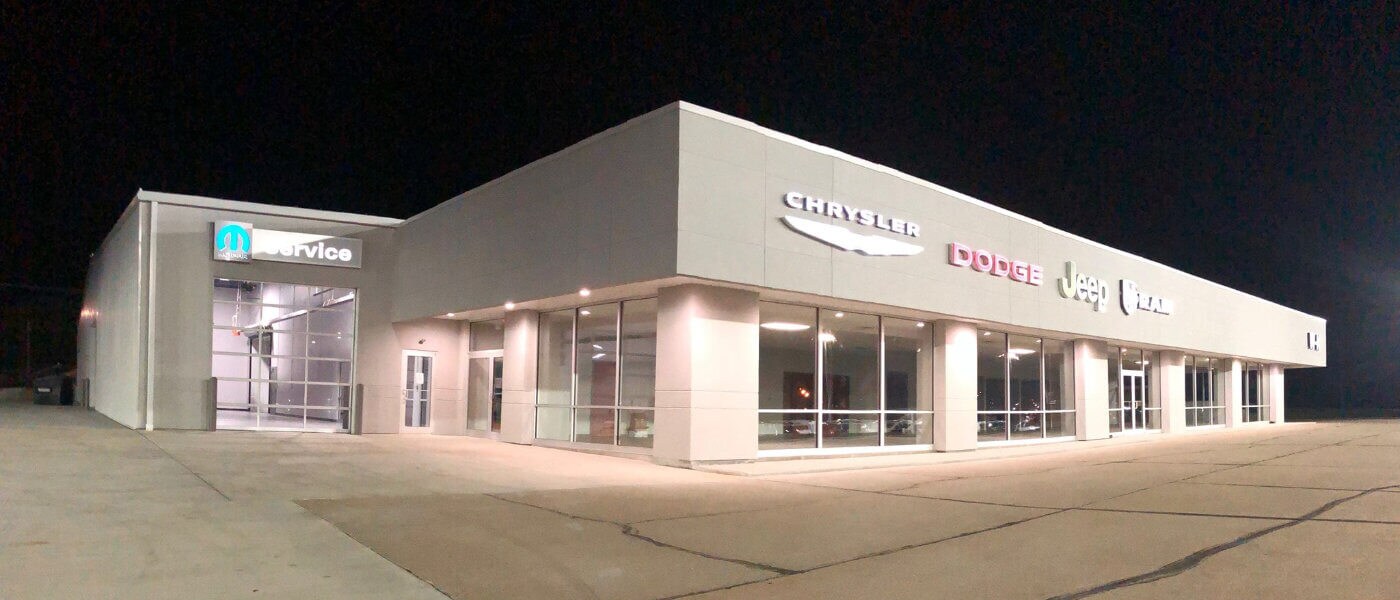 When to Change Your Oil
Chrysler Dodge Jeep Ram Oil Change Diagnostic Light
Modern Chrysler, Dodge, Jeep, and Ram models are equipped with an onboard oil change indicator. The oil change indicator measures the quality of your oil using your vehicle and driving information to remind you when it's time to schedule your vehicle for an oil change. When severe driving conditions are detected, this light may illuminate as early as 3,500 miles.
How Often Do I Schedule an Oil Change?
Determining how often you should change your engine oil is dependent on several factors, such as your engine type, how often you drive, how hard you drive, and your typical driving environment. Recent-year Chrysler, Dodge, Jeep, and Ram models are equipped with an automatic oil indicator, determining when you should change your engine oil.
Ideally, you should refer to the owner's manual and follow your specific model's recommended oil change service intervals. Oil change intervals range between 3,000-7,500 miles. It is also a good practice to change your oil filter with every oil change.
Every six months — optimal for infrequent driving
3,000 miles — optimal for conventional oil, frequent city driving, or severe driving conditions such as a dusty environment (off-roading, desert) and extreme temperatures
5,000 miles — optimal for synthetic/synthetic-blend vehicles
More than 5,000 miles — when factory-recommended for your specific model/engine
Conventional vs. Synthetic Oil
Synthetic oil is chemically engineered with additives that break down deposit buildup, increasing fuel economy and overall engine performance. Conventional oil is common for gasoline engines and is most effective when changed at shorter intervals. Engines requiring synthetic or diesel oil must only use those respective oils. However, engines requiring conventional oil may use conventional, synthetic, or synthetic-blend oils.
W-K CDJR

Importance of Routine Oil Changes

Keep the engine of your Chrysler, Dodge, Jeep, or Ram running in its best possible shape with routine oil changes. Oil degradation and buildup occur over time, and regular oil changes will prevent these from leading to possible engine failure. Regular oil changes ensure your engine can perform at maximum, remain lubricated, cool properly, and improve your fuel efficiency.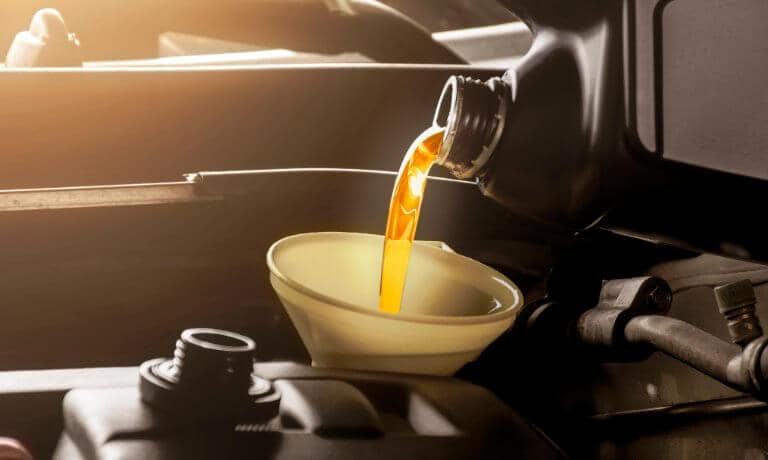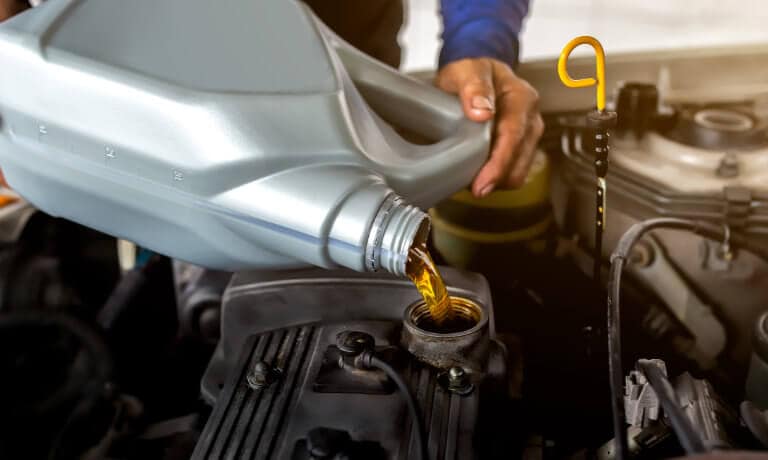 W-K CDJR

Benefits of Oil Changes at a Dealership

In addition to convenience, the most important benefit of completing oil changes at a dealership is the availability and use of genuine OEM oil filters and parts, plus factory-recommended oil for your specific model. Our expert technicians know your Mopar inside and out, so you can be confident that oil changes are completed at factory-recommended specifications and intervals.
W-K CDJR

Oil Change Coupons
Take advantage of savings opportunities on your next service appointment with available oil change coupons from W-K Chrysler Dodge Jeep Ram.
W-K CDJR

Schedule an Oil Change Near Me

If you're looking to schedule an oil change near Boonville, MO, our team of Mopar experts at W-K Chrysler Dodge Jeep Ram is ready to help you get the most out of your engine with a fresh oil change. Schedule your next oil change by contacting our service department at 660-672-4262.
Make an Inquiry
* Indicates a required field